Updates
2015 June 6, page updated.
2015 May 28, page added.
---
About
PT195 build update 2015 May 28. Here are some photos showing the current state of build.
The model is now nearly ready for painting with only smaller details to be added. Nothing is glued down at present so the assemblies can all be worked on separately.
The racks will have their swivel clamps added later after the installation of the torpedoes.
The 37mm will have turned brass rounds added after painting.
I plan to add a separate transom assembly and mufflers after painting in the same manner as my 109 project. The liferaft is still to be detailed and will be added later along with lifejackets and helmets.
The model is still intended to be a waterline with crew figures and equipment.
---
Images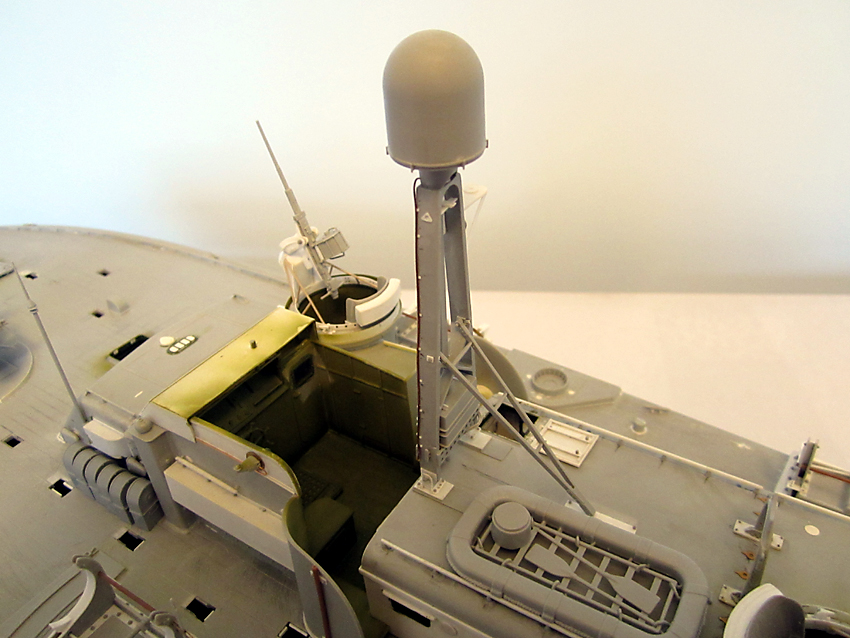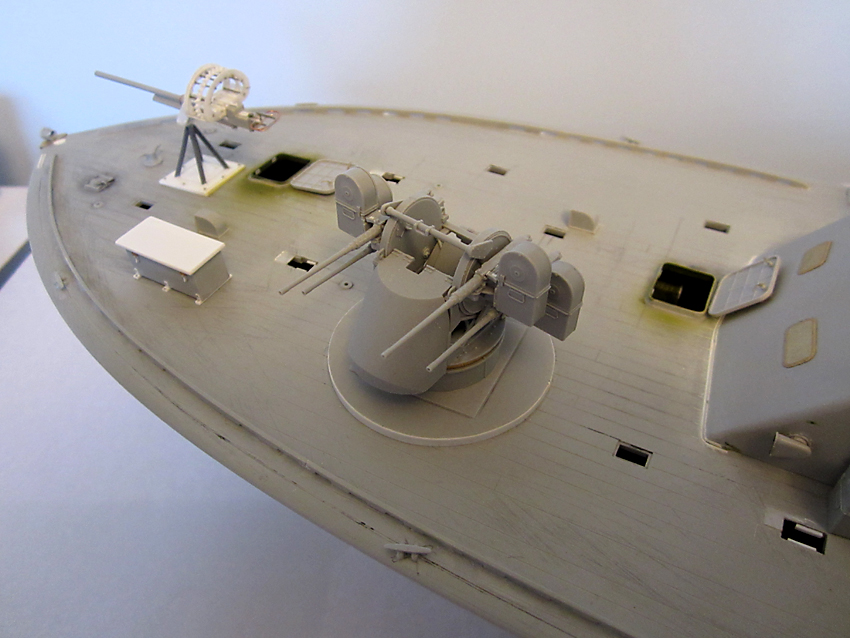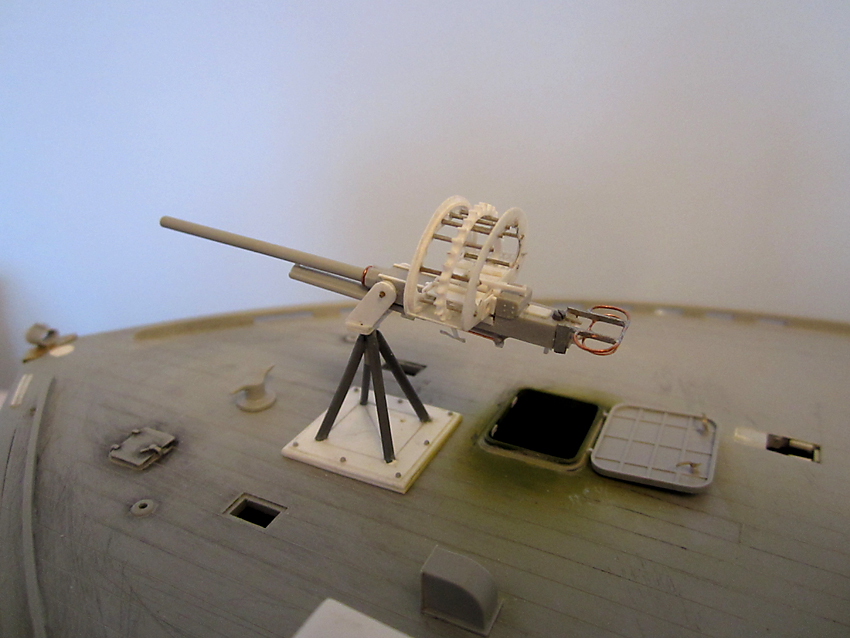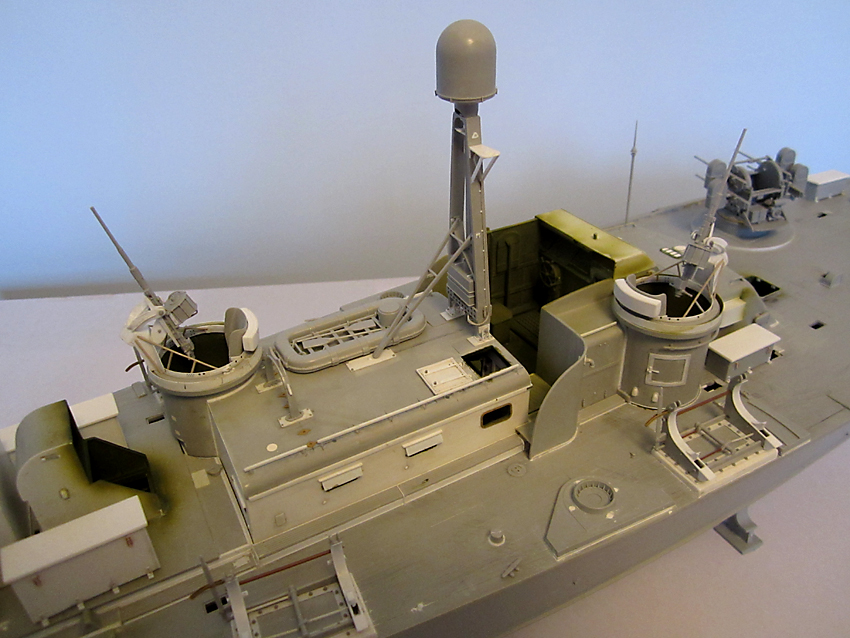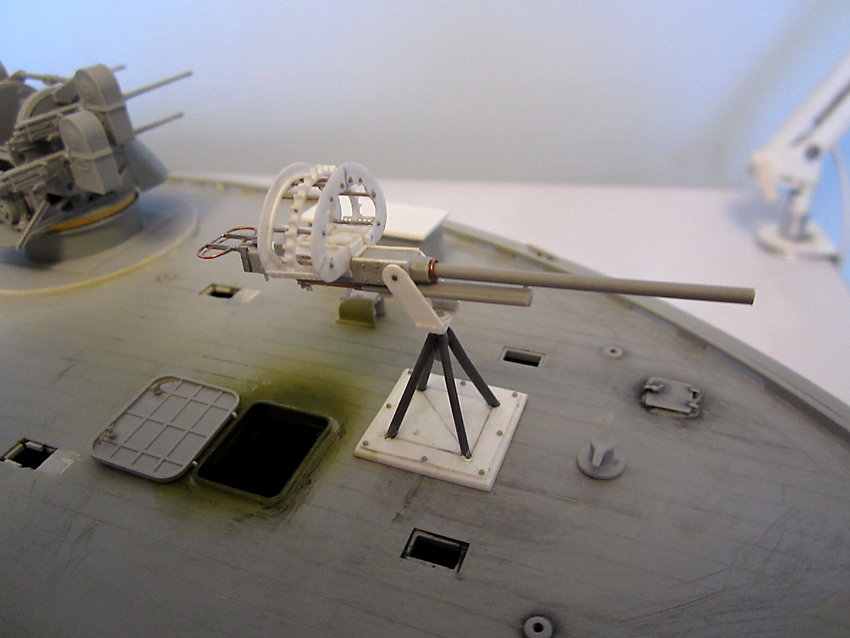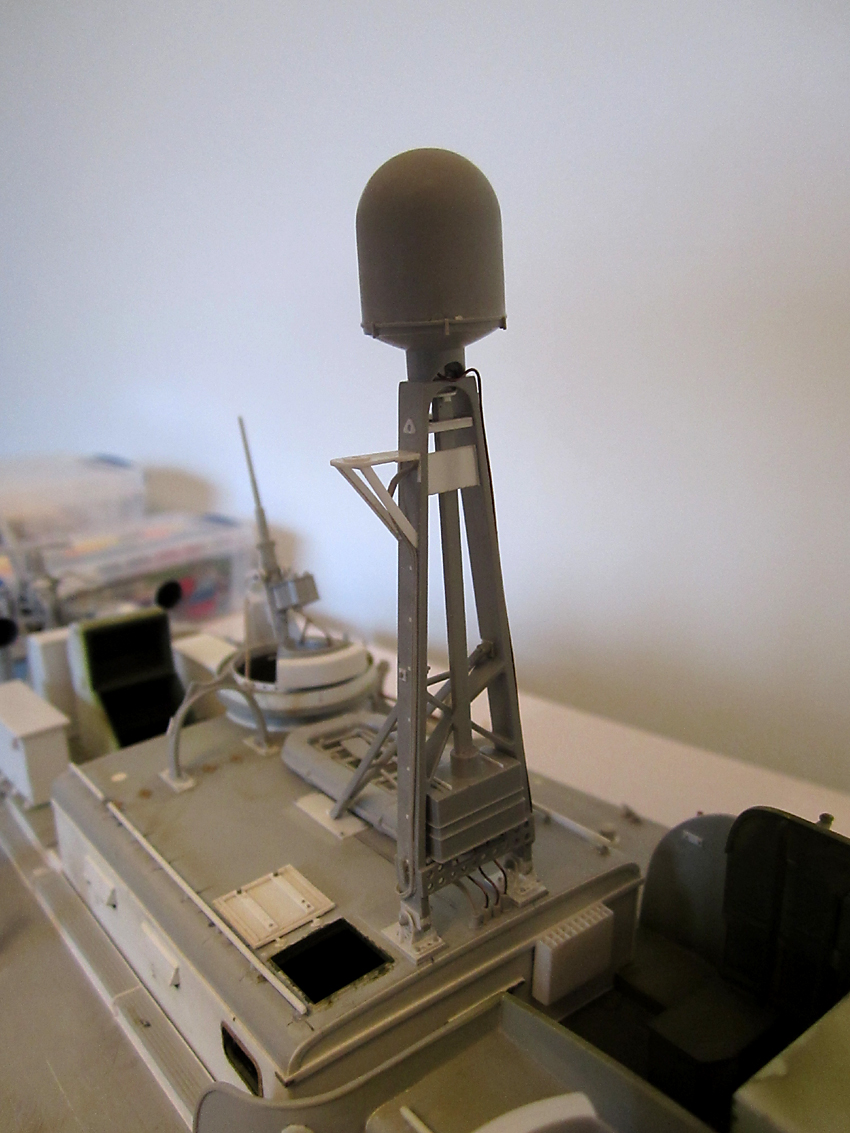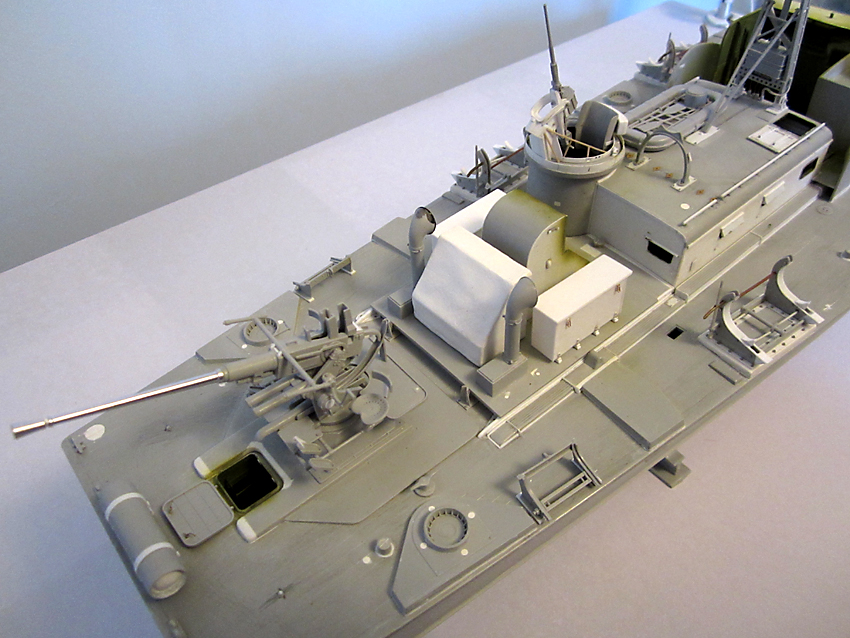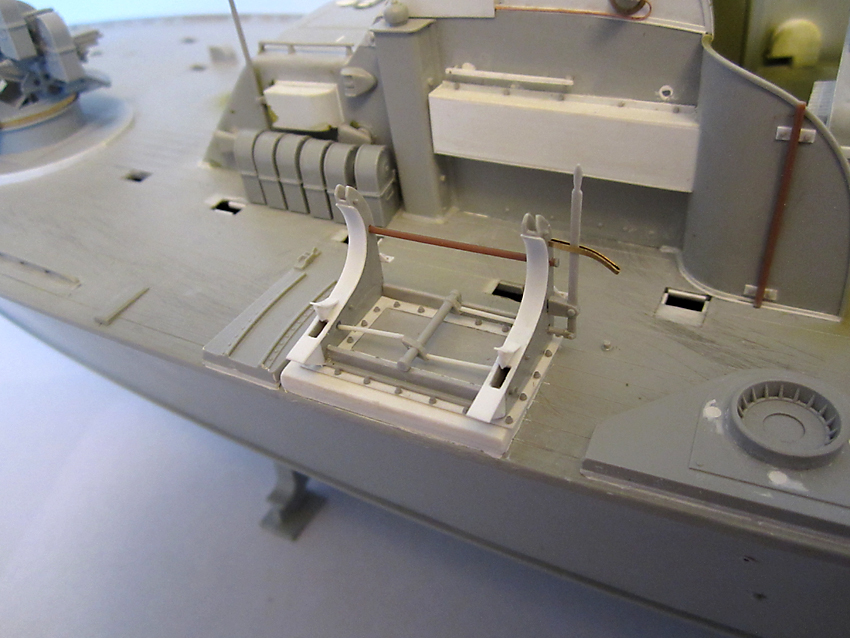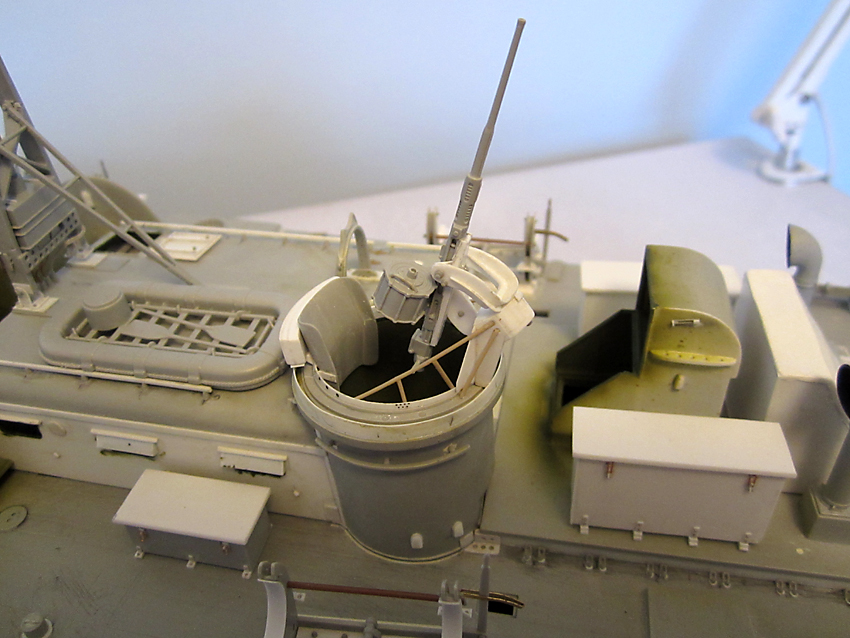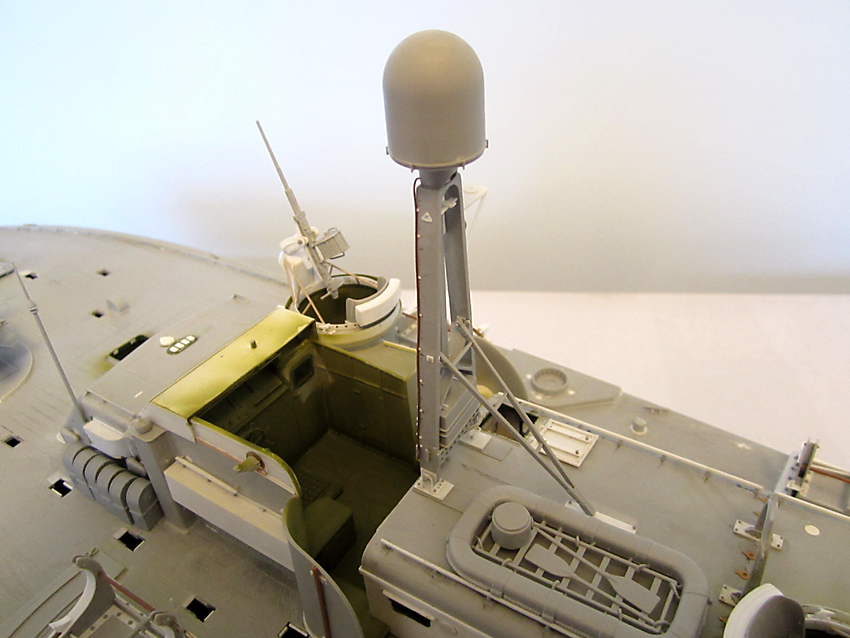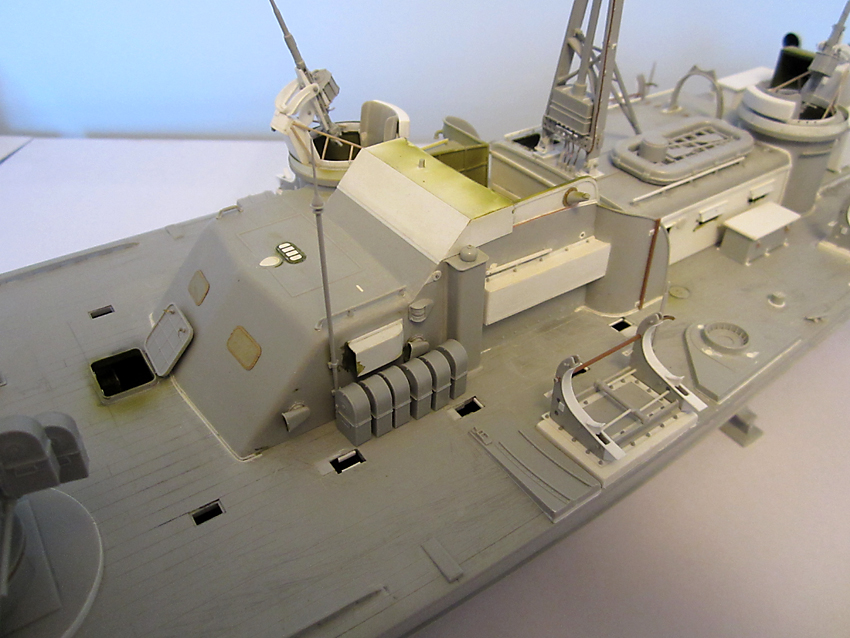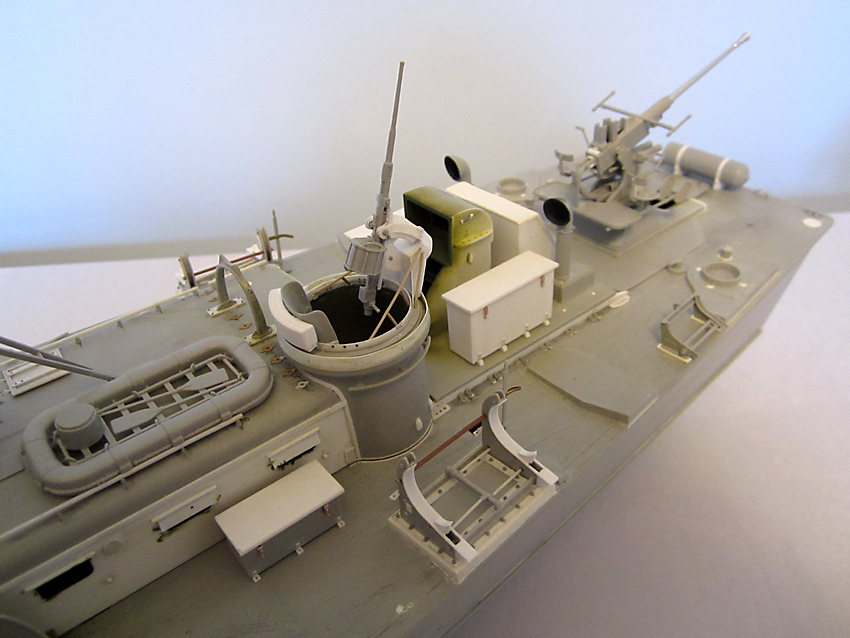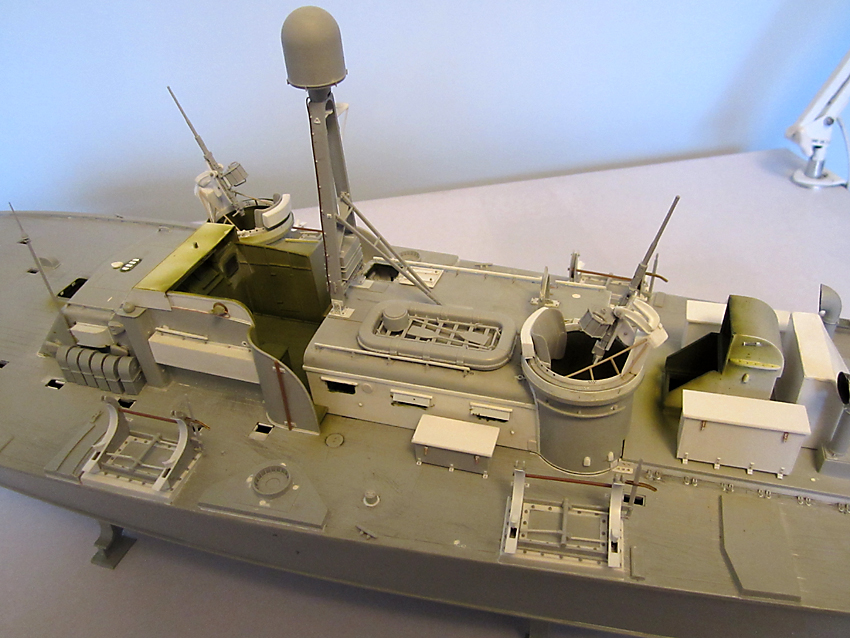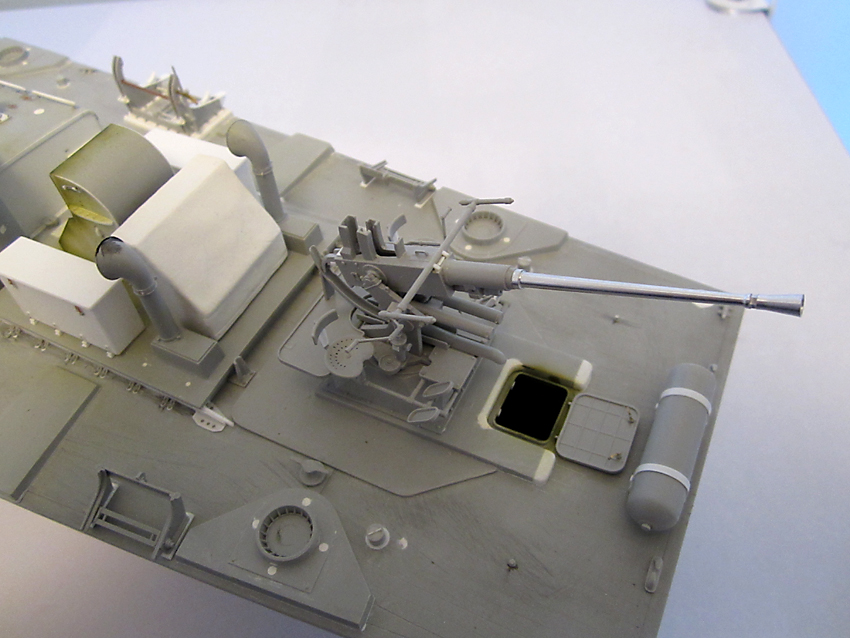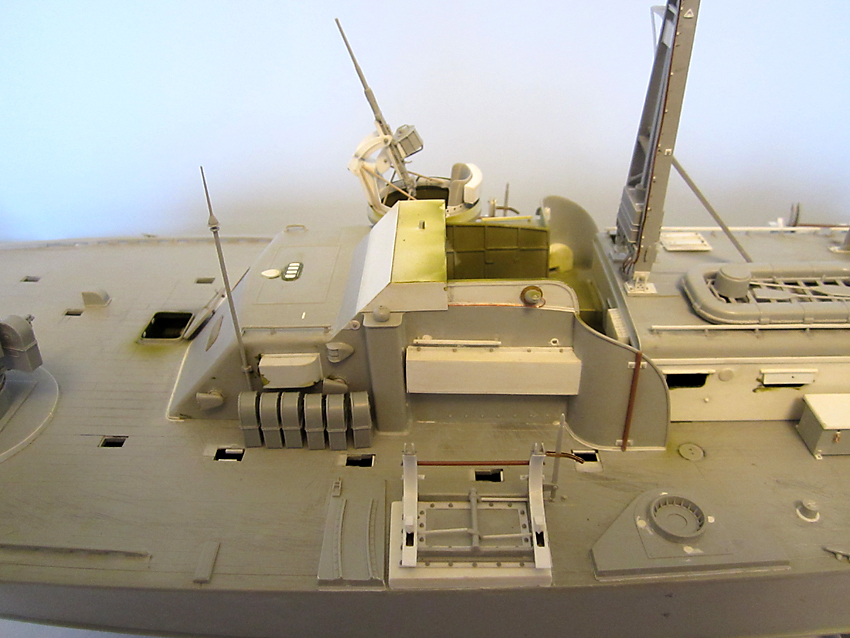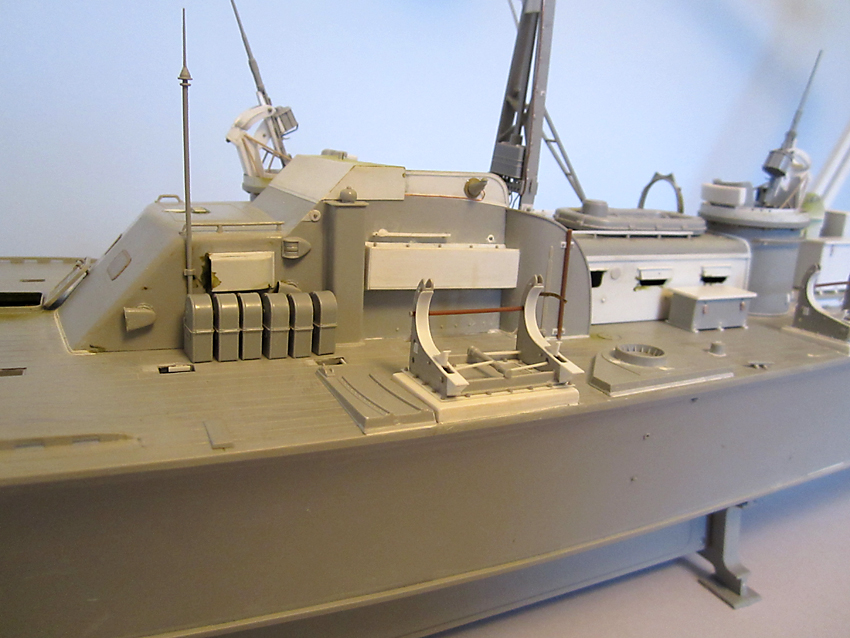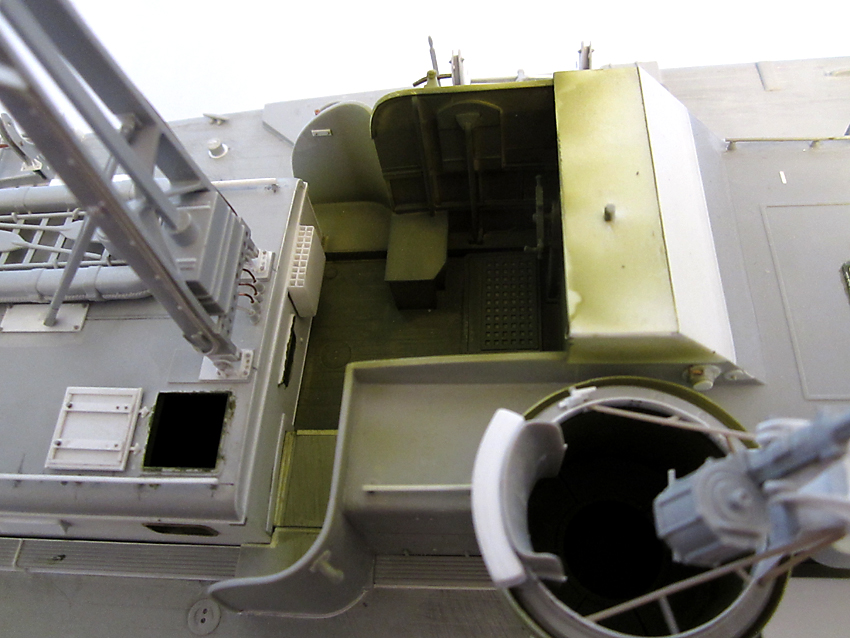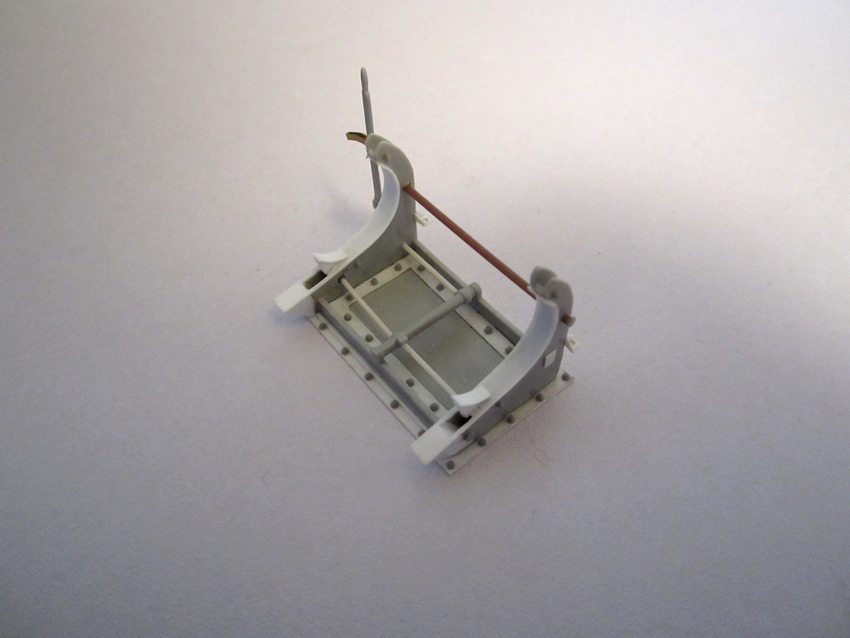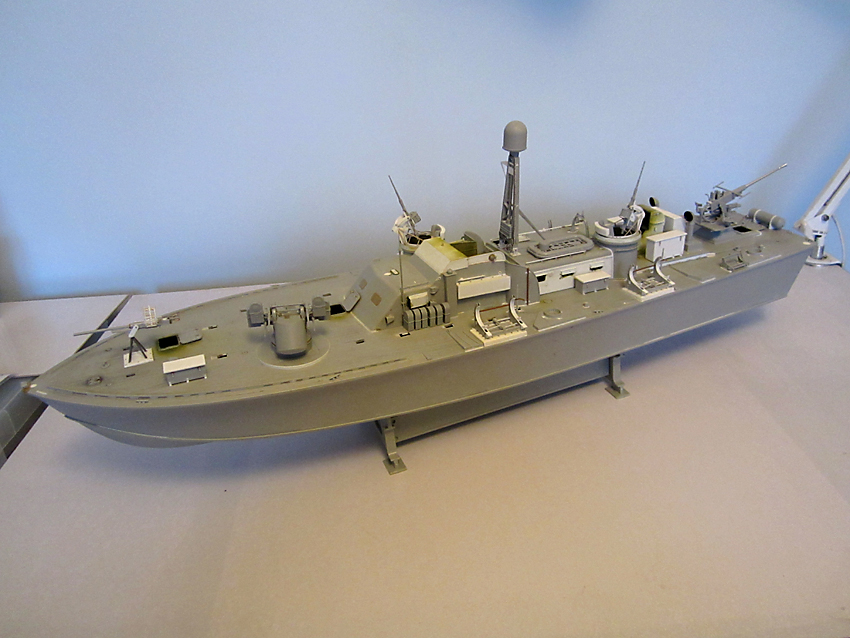 There is a galley under the open hatch.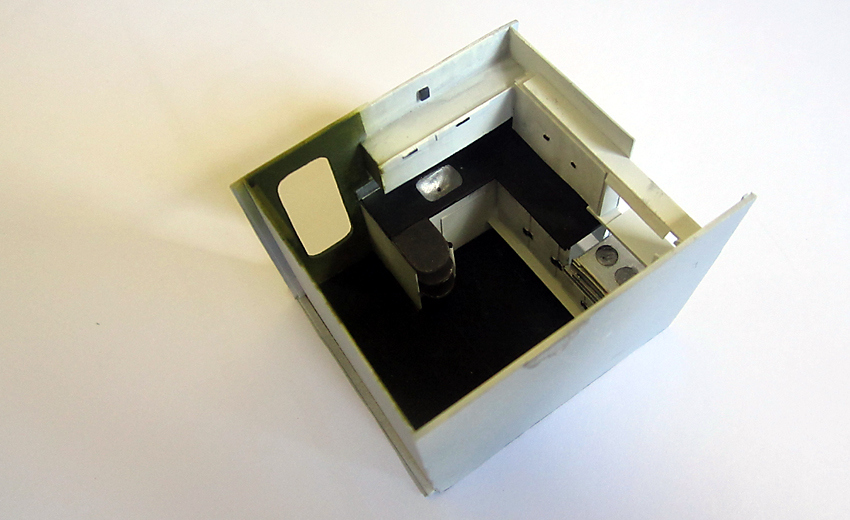 Mini-update.
Jeff put me in contact with a modeller in Switzerland, Daniele Klay, who is building a 1/16 scale PT 195 using Dick Washichek's Elco drawing DVD. He pointed out to me that the 195 was fitted with a stanchion circle around the forward gun platform.
This was confirmed with a photograph which I am familiar with but never noticed the detail. Ted Walther also confirmed that what we were seeing was correct, so I added the deck sockets and eyelets. I originally removed the port side inner sockets but re-instated them as I guessed that the factory fitted items would likely have been left in place.
Another detail Daniele researched that I had missed were the torpedo loading cradle support pads. I have seen these in photographs but wasn't sure what they were. I have now added these. There are photos of later boats that have a slightly different style but I have gone with the original drawings.
Thanks to Daniele, Ted and Jeff for your help.