Updates
2009 January 23: Manuals are available at hnsa.org for the Mark 6 depth charge and the Type C release track.
---
The following images show dimensions for the Mark 6 depth charge and Type C release track as used on PT boats. These drawings are mostly a guess based on images and a Higgins smoke generator mounting conversion blueprint. Please confirm dimensions given here for yourself if errors cannot be tolerated. Images are for non-commercial personal use only, please obtain permission for any other use.
The tracks shown in the references I have vary in small construction differences. :
Some had rivets holding the drop rails to the side plates while others were (welded?) smooth.
On some the drop rails exited straight while others angled down a bit towards the water.
The back piece was L shaped on some and C shaped on others.
The brackets for the safety fork and pistol cap pulling chains were stamped sheet steel on some and bent rod on others.
The (name?) plate on the tracks side was about 6" x 4" on some and about 3" x 1.5" on others.
Some were mounted to the deck mounts with four bolts per side and others with three wing nuts.
The deck mounting blocks were solid full width wood on some and low pads slightly larger than the track mount flanges on others.
Some tracks had a full width block for suppport between the deck and the exits of the drop rails.
---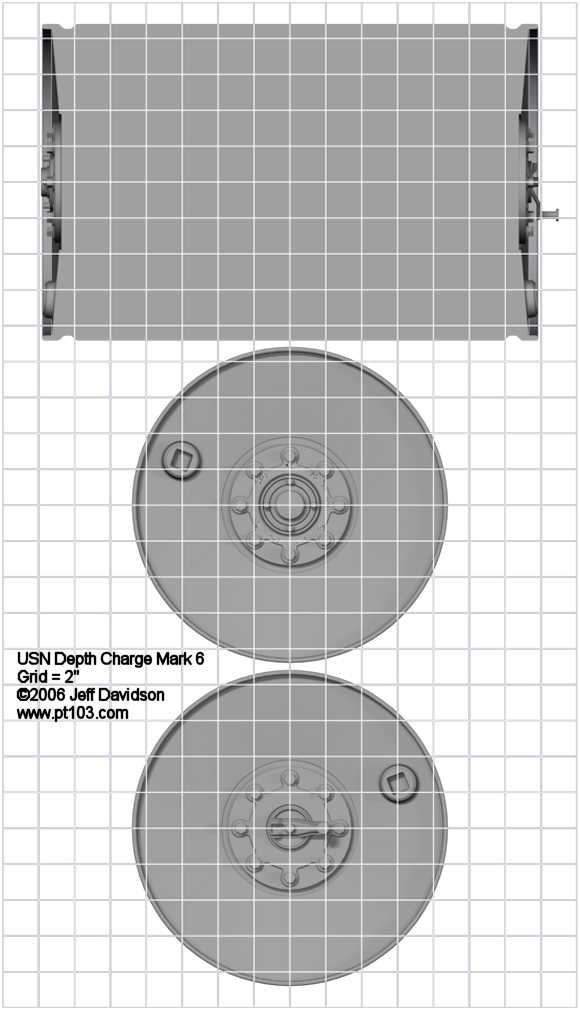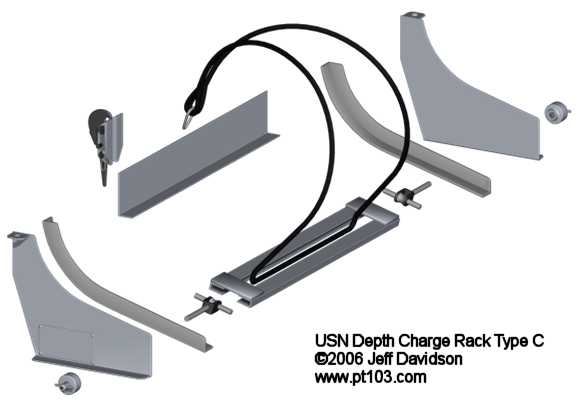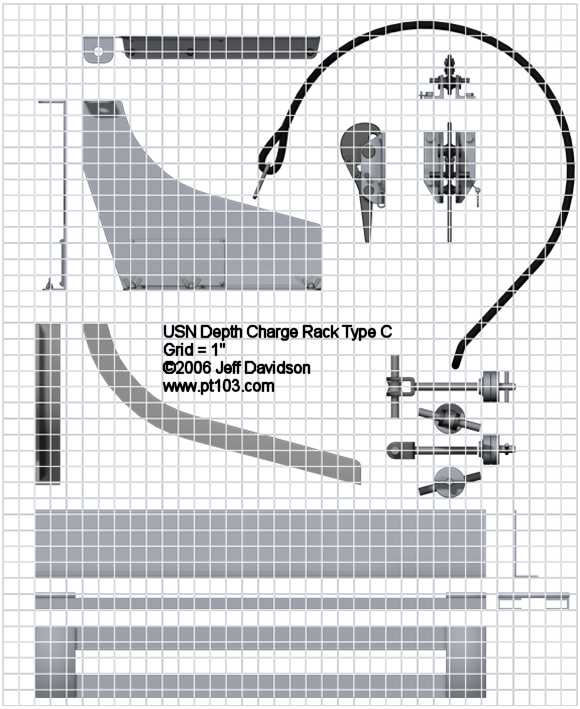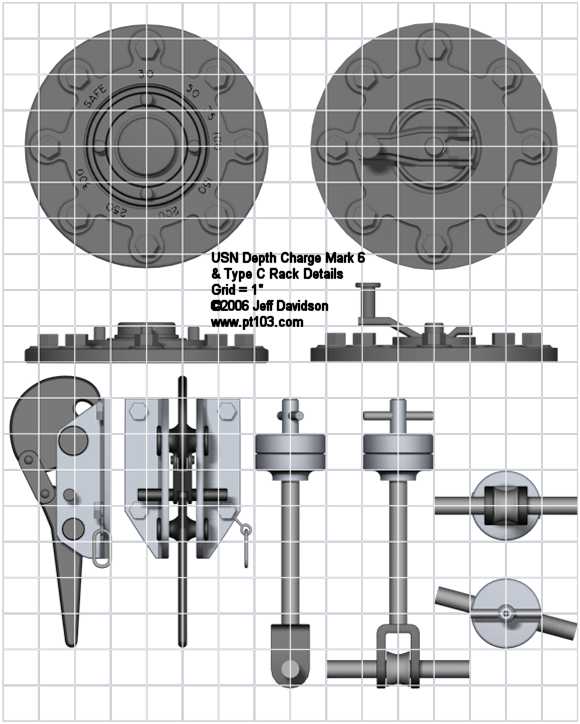 Drawings from a depth charge manual with a grid overlay:

---
Reference Images