Updates
2013 April 16 update: Stu Hurley pointed out to me that PT 103, 105, 107, or 108 as seen shortly after manufacture do not seem to carry the deck hatch hold open devices seen in the image below.
2010 March 21 update: Page added. Deck hatch hold open device drawing moved from Hull page and the latch raised slightly to match hatch.
2010 February 19 update: Deck hatch hold open device added.
---
The following images show dimensions and placement for Elco 80' PT boat deck hatches and their hold open devices. These dimensional images represent a best effort on my part, please confirm dimensions given here for yourself if errors cannot be tolerated. Images are for non-commercial personal use only, please obtain permission for any other use.
---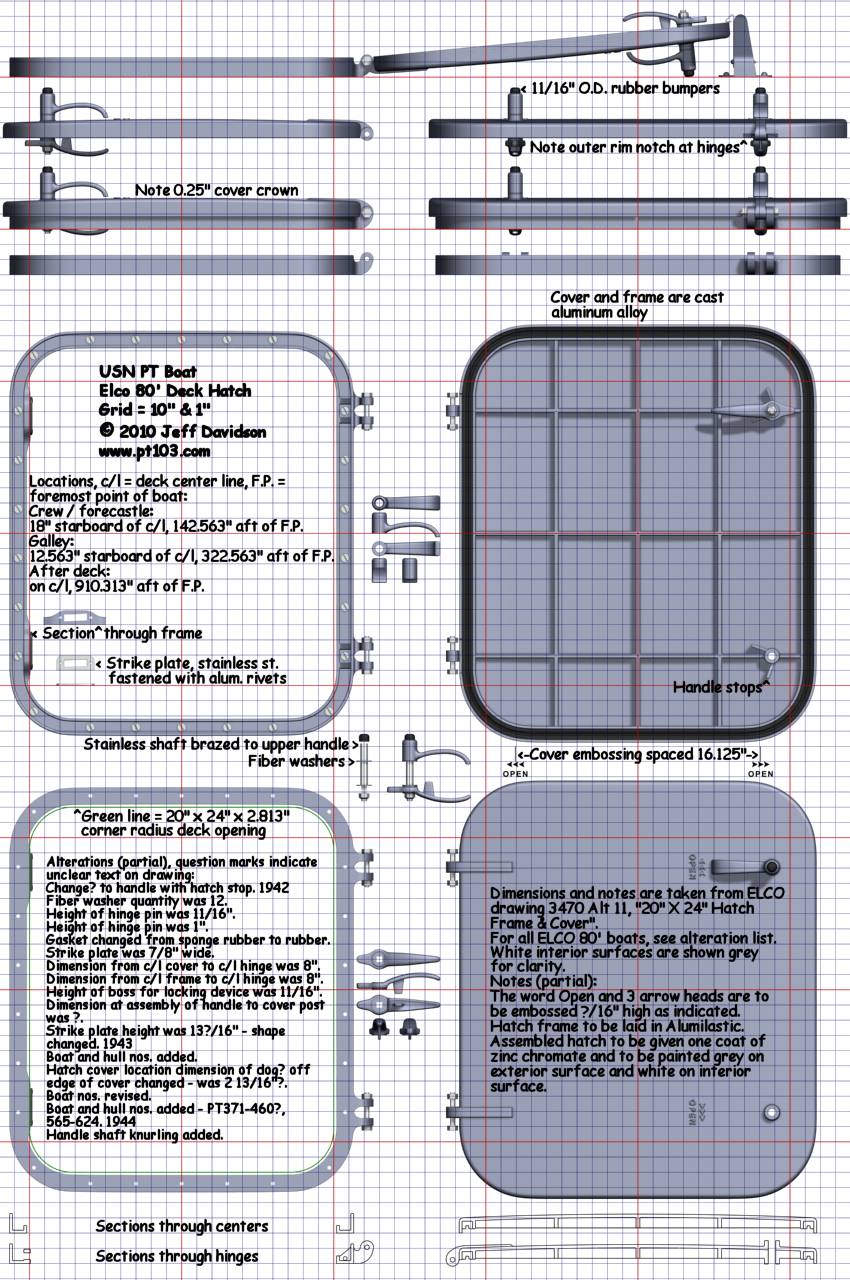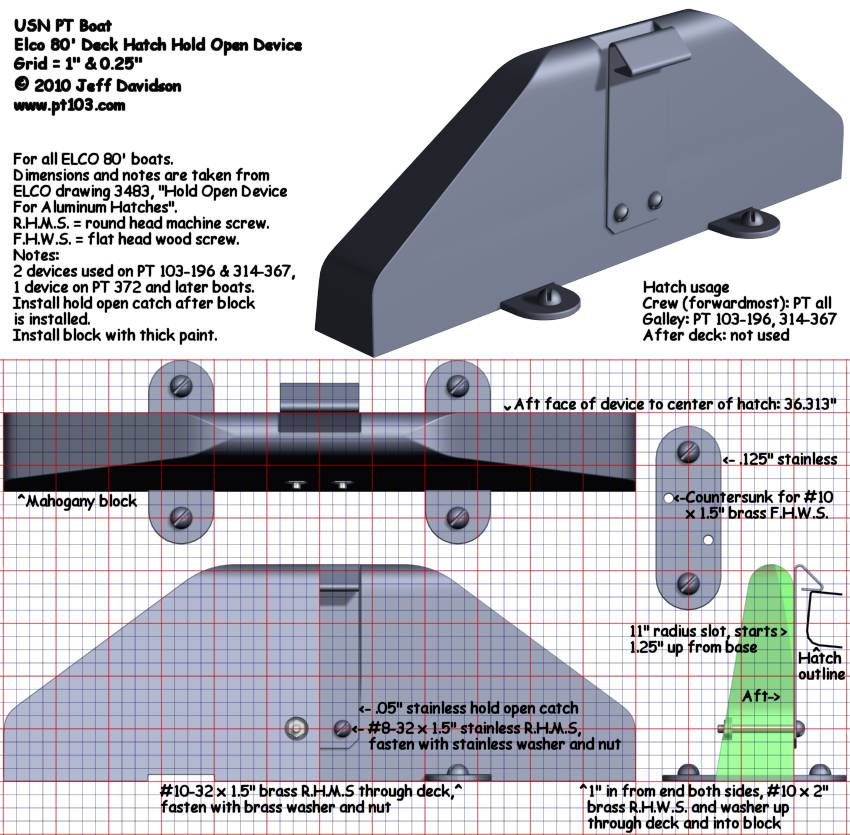 ---
Reference Images