Updates
2013 May 10 update: Stu Hurley pointed out that the 20mm on at least the very early Elco 80' boats had a different shoulder rest than the one I show. See the images below the drawings for examples.
2009 January 24 update: Manuals found at hnsa.org for the 20mm Oerlikon and mounts. I'll update the drawings as soon as I can.
December 20th 2006, noticed the lock handles for the shoulder rests are offset, will fix soon and I'll check everything else. Also, the magazine had slots in the rear cover in addition to the holes. This was for viewing the rounds inside.
---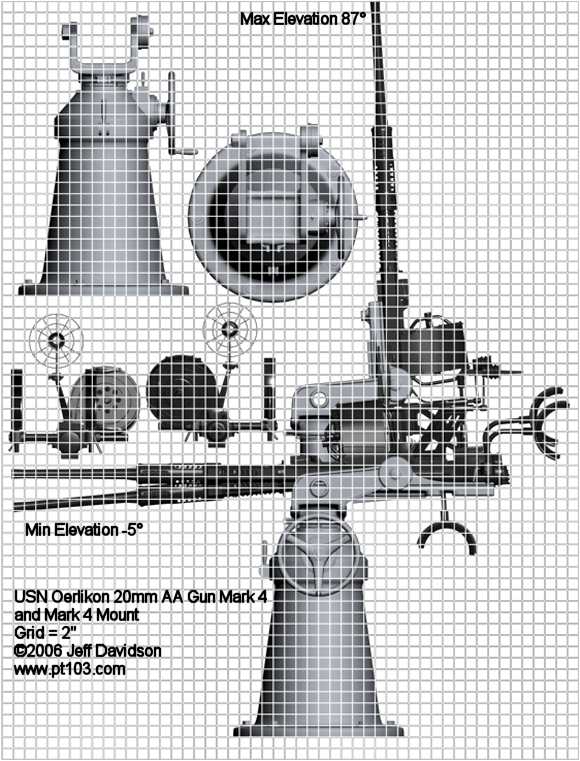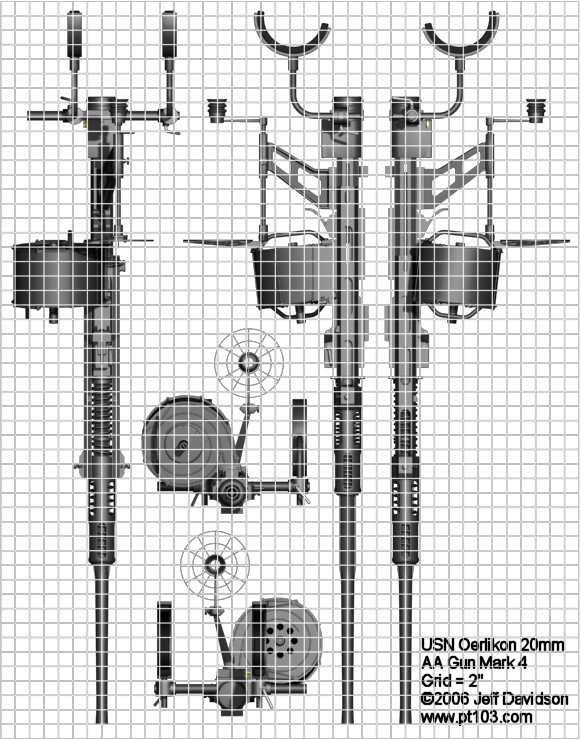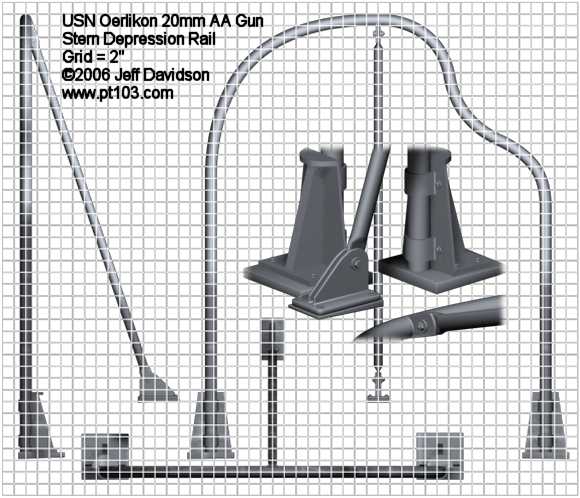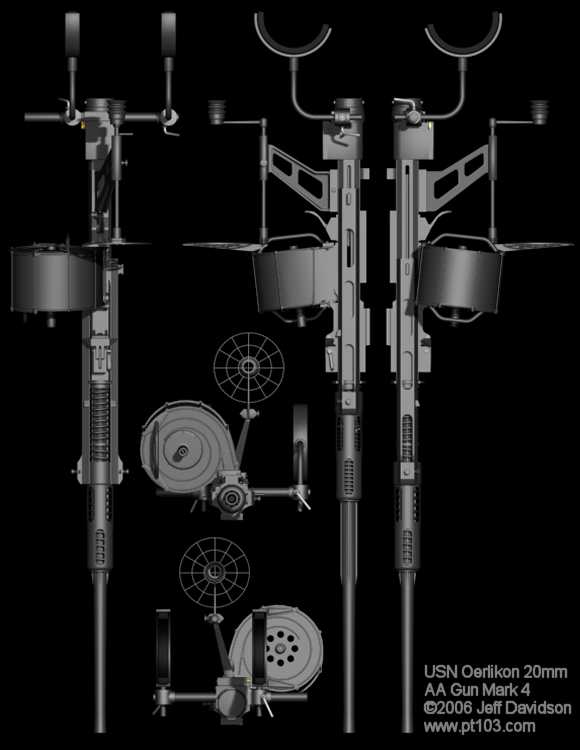 ---