Updates
2010 March 21 update: Page added.
2010 February 7 update: Deck dead light placement and construction to Elco plans added.
---
The following images show dimensions and placement for Elco 80' PT boat deck dead lights. Dead lights are basically a window that can't be opened aka fixed glass. Deck dead lights are called deck lights on dead light construction drawings. Note that there are other windows on the boat termed dead lights, found on the chart house trunk hatch and forward chart house, bridge door, day room starboard forward, on the engine room hatchway. These dimensional images represent a best effort on my part, please confirm dimensions given here for yourself if errors cannot be tolerated. Images are for non-commercial personal use only, please obtain permission for any other use.
---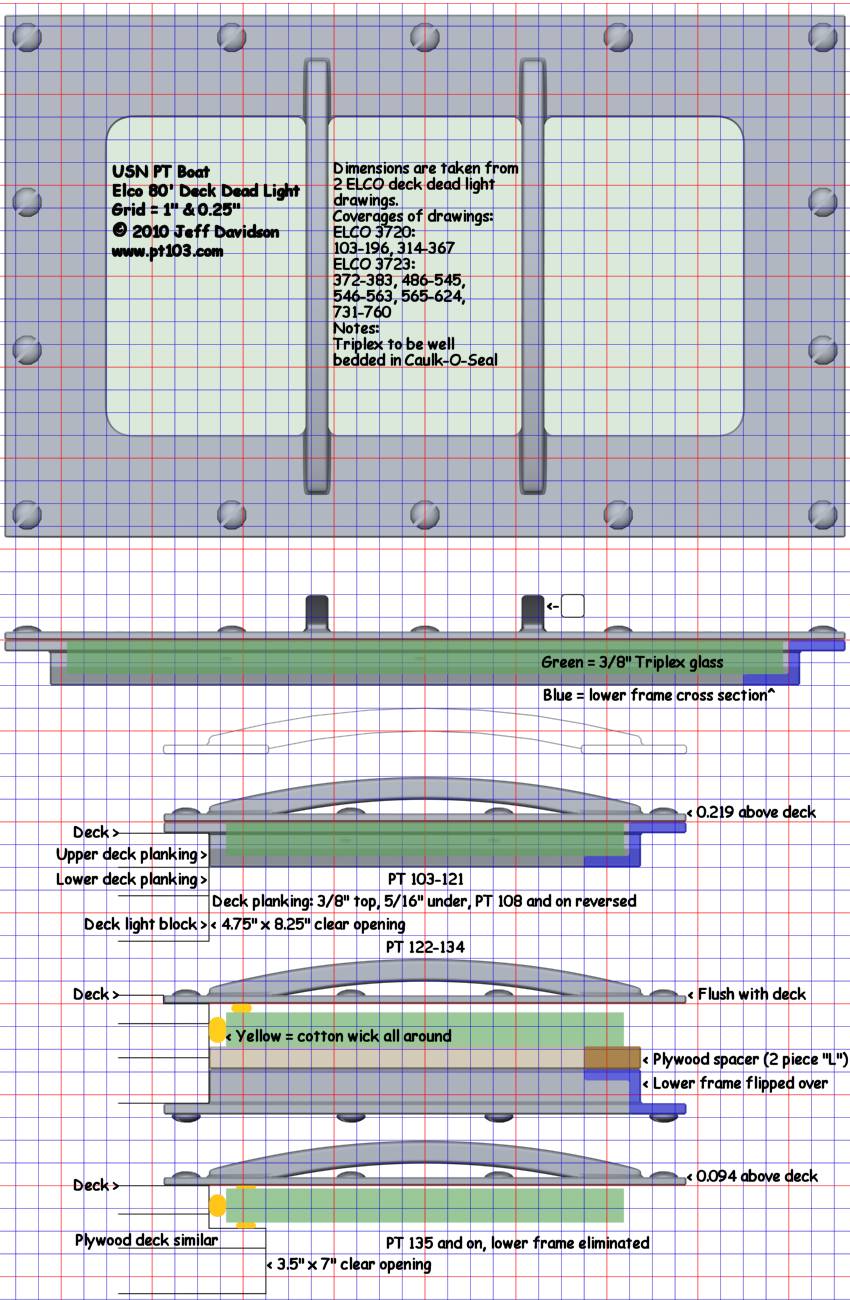 ---
Reference Images